Experience Exotic

Thailand With Intira Villas
Located in the beautiful island of Phuket, Intira Villas offer luxurious pool villas for an exquisite holiday experience. With contemporary Thai-style designs, each villa features private swimming pools, fully equipped kitchens and stunning views of the surrounding landscape. Indulge in the multiple amenities offered, including spa services and a clubhouse with a fitness center.
This exclusive resort promises privacy and exclusivity for our guests. The villas come in varying sizes to suit different group sizes, with up to four bedrooms. Beautifully landscaped gardens surround each villa, offering serene environments while remaining a short distance away from popular tourist attractions and restaurants nearby.
Guests can take advantage of daily housekeeping services as well as plentiful entertainment options such as flat-screen TVs with satellite channels and high-speed WiFi. Intira Villas is a perfect choice for those seeking relaxation in style. Unique to this resort is its innovative green practices that conserve energy while providing all modern luxuries. Rainwater harvesting systems reduce water usage substantially while prioritizing sustainable materials add further charm to this establishment.
Intira Villas became known for its exceptional service after receiving glowing reviews from satisfied clients since opening its doors in 2010. They continue to set the standard for luxury villas on the island today.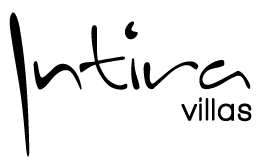 Amenities Offered in


Intira Villas
Our Hard working

Team is here for You
We have a small but lovely team to take care of our guests and villas.
Do you own a property in Phuket that you have purchased as an investment, or maybe you are planning to move away from your property and are not sure how to get the best return?
Our small but dedicated team is specialised in managing and renting holiday Villas in Phuket and we will do our utmost to get you the return you are looking for. We have years of experience and vast contact network in Phuket as well as internationally through sincere friendships and long-term business relations.
Let us work for you and take care of the "elbow greasing" with our know-how and tools we have in hand!
We do not promise that we will accept to take your Villa under our management as our Villas has to meet a certain standard and be within a certain area of Phuket, mainly Rawai – Chalong area, but we can always give you some good advice. For more information please contact us.