Luxury Pool Villas

in Intira Villas
Intira Villas offer remarkable pool villas, providing an experience of luxury and comfort like never before. These luxurious pool villas are designed and built while keeping every possible aspect in mind to provide nothing but the best to their guests.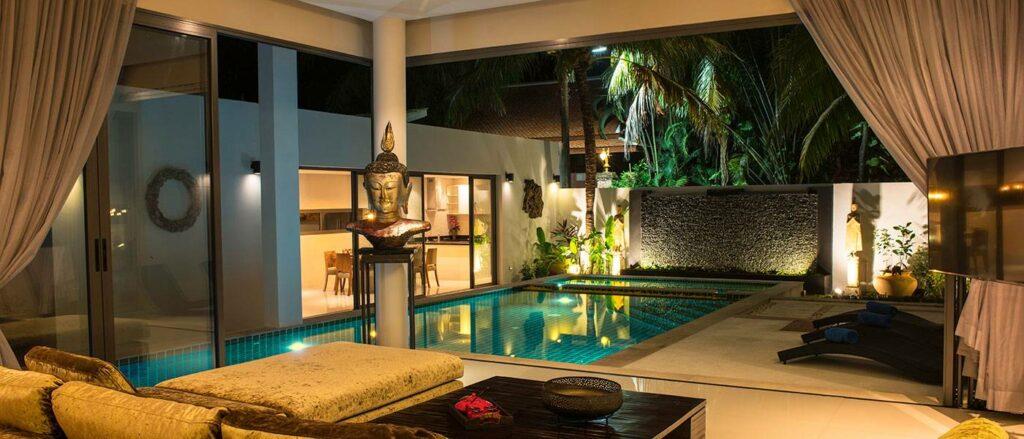 The villas are situated within close proximity to some of Phuket's popular tourist spots such as beaches, restaurants and bars. The villas also provide outstanding views of tropical flora.
For an exquisite experience at Intira Villas, indulge in a selection of local experiences such as Thai cooking classes or take a stroll around the local markets.
To make your stay more memorable, try booking your villa for special events or occasions. Guests can choose specific services that may add value to their events such as arranging transportation or cocktails and catering services.
Intira Villas offers more amenities than a 5-star hotel, but with the added benefit of not having to deal with annoying tourists.
To enhance your stay at Intira Villas in Phuket, discover the unique and luxurious amenities offered.
Indulge yourself with private swimming pools in each villa, world-class spa services, and gourmet dining options.
Meet your health goals by utilizing fitness centers and yoga studios. You can use our lovely Concierge Services to ensure a hassle-free vacation experience.
Private Swimming Pools

in Each Villa
With Intira Villas, guests can expect to enjoy a personal aquatic oasis in their villa with individual private swimming pools. The pools are designed with sophistication and feature all-new amenities for ultimate rejuvenation. Whether it's an early morning swim or a late-night dip, the luxury of relaxing in your private pool is an unforgettable experience.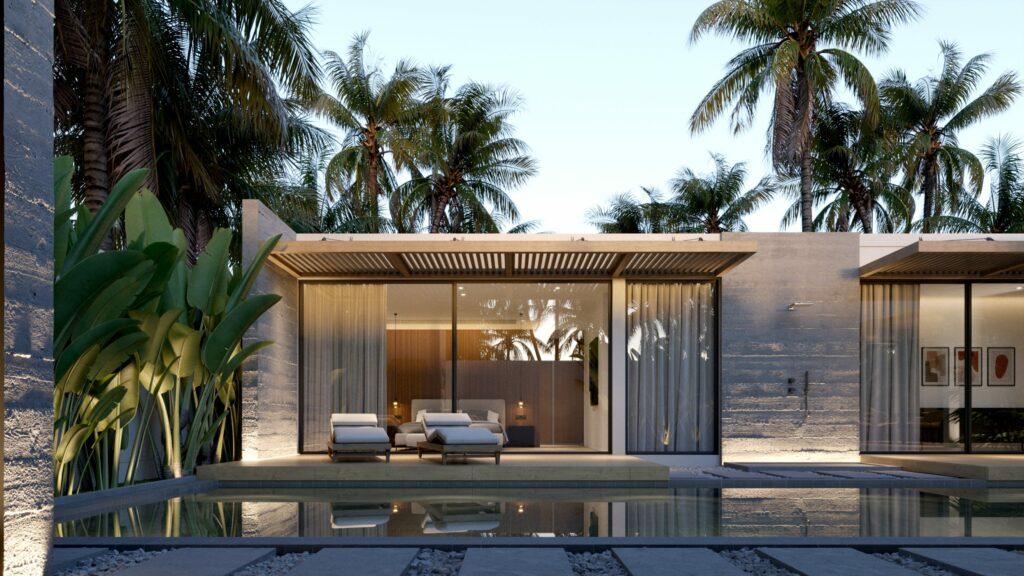 Each villa has a generously sized and comfortably private pool that's handily available just outside your doorstep. What's more, each villa has an elevated indoor/outdoor living area, so guest can witness serene views while simultaneously taking advantage of their freshwater solution. Whether you're lounging by pool or savouring time under shade on the terrace, the opportunity for unwinding feels irresistible.
Intira Villas offers private and crystal clear swimming pools in each villa. Also worth mentioning is that all year-round temperature control ensures that guests are comfortable in all weather conditions. From sunbathing to stargazing at night, having an accessible pool at your stay provides entertainment throughout the entire stay.
Families will appreciate having safe water depths to suit young children and elderly/others with mobility issues, thanks to Intira Villas' shallow areas attached to the main deep end basin. Guests looking for privacy from prying eyes need not worry; every surrounding wall is high enough for total discretion and features ornamental plants for added beauty.
To make the most out of your time spent relaxing around the poolside or taking a refreshing swim during hot days while staying at Intira Villas, customers should ensure they take advantage of our swimming accessories such as inflatables, life jackets etc. Alternatively, spend a chilled-out afternoon being served select drinks catered straight from our barman services!
Get ready to be pampered like royalty with the world-class spa services at Intira Villas – where relaxation is the only order of the day.
World-Class Spa

Services
Intira Villas offer remarkable pool villas, providing an experience of luxury and comfort like never before. These luxurious pool villas are designed and built while keeping every possible aspect in mind to provide nothing but the best to their guests.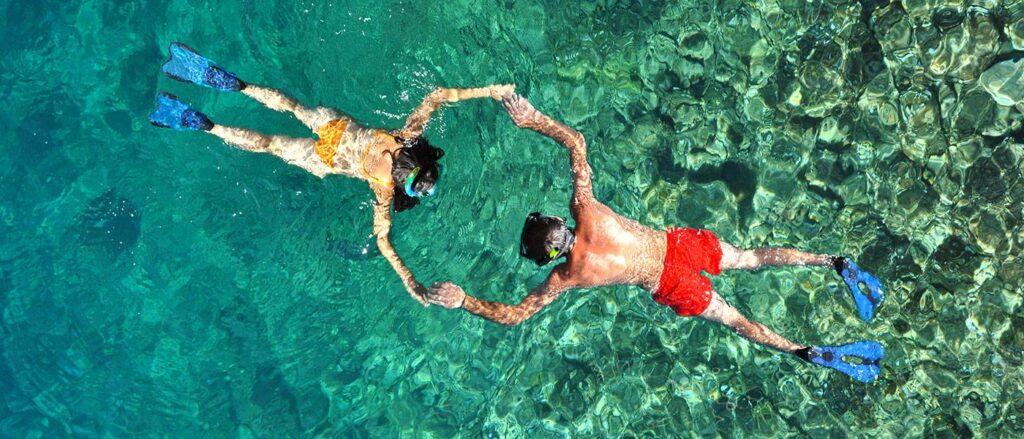 Indulge in a luxurious escape with personalized spa treatments in Phuket. Their exceptional spa services offer a range of pampering experiences, using only the finest ingredients and products to nourish your body. Enjoy a variety of massages, facials, and body treatments that will revitalize your senses and leave you feeling refreshed.
Immerse yourself in a peaceful ambiance and let their expert therapists take care of your every need. They use a blend of traditional therapies combined with modern techniques to ensure maximum relaxation. The spa is set amidst stunning natural surroundings where you can enjoy breathtaking views while having your treatment.
One guest commented their experience: "I had the most incredible massage at Intira Villas, it was like nothing I've ever experienced before. The staff was attentive and professional, making me feel completely relaxed. Highly recommended!"
Get ready for an unforgettable experience at Intira Villas Spa Services that will leave you feeling revitalized both physically and mentally.
Prepare to have your taste buds spoiled rotten at Intira Villas with their luxurious gourmet dining options.
Gourmet Dining

Options
Intira Villas can arrange an array of lavish dining choices that will tantalize your taste buds. Whether it is indulging in regional delicacies, savoring international gourmet cuisine or treating yourself to modern interpretations of classic dishes, we ensure unforgettable dining experiences.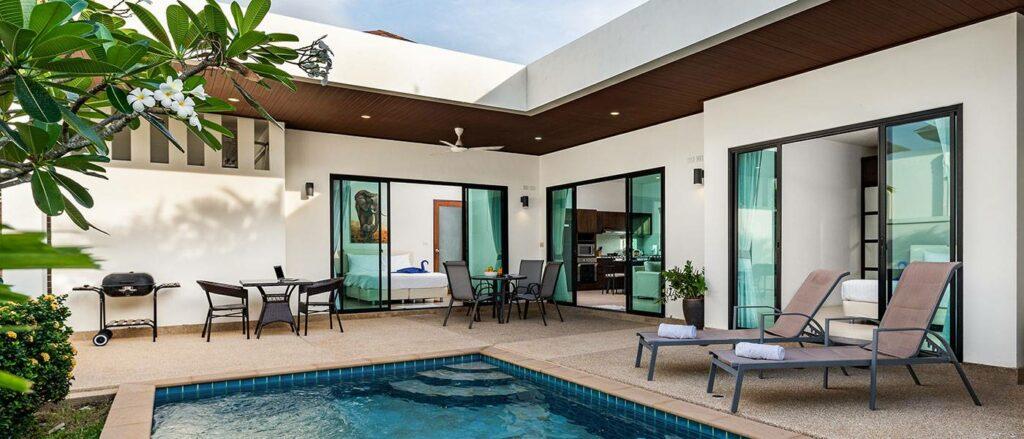 Get your zen on at Intira Villas' fitness center and yoga studio, because nothing says relaxation like sweating profusely in a room full of strangers.
Fitness Centers

And Yoga Studios
Intira Villas provides an extensive range of wellness facilities to keep you physically and mentally fit during your stay. The offerings include various fitness centers and yoga studios, catering to different preferences and skill levels.
Phuket is renowned for its thriving fitness and well-being scene, offering a diverse range of activities to cater to enthusiasts. From Muay Thai and MMA training camps to Jiujitsu, Yoga, and healing groups, the options are abundant. For those seeking relaxation, the island also boasts top-notch Spa and massage services. At Intira Villas, our knowledgeable concierge team is well-versed in these offerings, ready to guide you and arrange precisely what you desire, ensuring a fulfilling and rejuvenating experience during your stay.
A recent guest was able to unwind and reconnect with herself through our yoga retreat program. With daily private yoga sessions coupled with healthy cuisine, she felt renewed after her stay with us.
Who needs a genie in a bottle when you have the concierge services at Intira Villas ready to grant all your wishes?
Concierge

Services
As part of the luxurious amenities offered at Intira Villas, the establishment provides bespoke services to its guests through Personalized Guest Services. There are several benefits that come with Personalized Guest Services that cater to every guest's need:
On top of this, should you require additional assistance, our expert team is always ready to provide solutions.
In addition, our Concierge Services go beyond providing the standard set of offerings. We understand that our guests deserve a unique level of attention to detail throughout their stay. Therefore, our team will customize a guest program just for you: from a private chef experience to arranging in-villa massages or fitness classes.
Finally, we have many fond memories of guests who said they enjoyed each day at Intira Villas because they felt pampered and taken care of – which is precisely what we strive for. Let us take care of your requirements during your visit here as we aim for your overall satisfaction.
Explore the beauty of Phuket, or just stay in and enjoy amenities that make you forget you're actually in Thailand – Intira Villas has got it all!
Location and Nearby

Attractions to Intira Villas
To explore the surroundings of Intira Villas in Phuket, you need to know the different attractions nearby.
Phuket's Beaches Coastal Marvels
Phuket is undoubtedly synonymous with the finest and most beautiful beaches worldwide. The region offers a vast array of beaches, each with its unique appeal, catering to different preferences and styles.
Here are some of the best beaches in Phuket:
These stunning coastal wonderlands provide visitors unparalleled opportunities for relaxation, swimming, sunbathing, snorkeling, diving, or participating in adventurous water sports. The crystal-clear waters and white sandy beaches surrounded by coconut palms will surely take your breath away.
If you're seeking something exceptional and exciting than just typical beach activities, then you need to discover Laem Ka Beach. It is situated on the east coast of Phuket near Rawai Beach and is a hidden gem that remains unexplored by many tourists.
Did You Know? Phuket means "mountain jewel" derived from Thai language.
If you're looking for enlightenment, skip the yoga and head straight to the cultural sites and temples near Intira Villas.
Cultural Sites and Temples
Intira Villas is surrounded by an array of fascinating cultural sites and religious monuments. These places offer a unique insight into the local history and customs.
The nearby attractions include UNESCO-listed temples such as Wat Phra Kaew, Wat Arun, and Wat Saket. Each temple boasts distinctive architectural styles and intricate designs that tell tales of ancient civilizations.
Visitors can also explore the famous Grand Palace, built in 1782 for King Rama I. The palace comprises numerous buildings, including throne halls, royal residences, and temples. It served as the official residence of the Kings of Thailand until 1925.
To get a glimpse of Thai art and culture, one should visit the National Museum Bangkok housing a vast collection of artifacts from different periods.
Legend has it that once upon a time, there was a competition to determine where to place the Emerald Buddha statue in Thailand. The statue placed on an elephant's back began to move along with its mother who wandered through Ayutthaya until they found their rightful place in the Royal Temple where they reside today.
Get your adrenaline pumping with adventure and sports activities nearby Intira Villas, because nothing says vacation like a little bit of danger.
Adventure and Sports Activities
Adventure and physical pursuits await at Intira Villas.
For those who crave an adrenaline rush, there's no shortage of heart-pumping activities. However, it's important to also treat your body to moments of rest and relaxation.
As a former guest reminisced, they found themselves captivated by the stunning views during their yoga session on the outdoor terrace. It was a reminder to embrace both adventure and stillness during their stay at Intira Villas.
Get ready to party like a rockstar as the nightlife scene near Intira Villas is so lit, even the fireflies envy it.
Nightlife and Entertainment Options
Indulge in Night-time Amusement and Recreation
Take pleasure in a vibrant nightlife scene and entertainment choices nearby Intira Villas. Dance the night away at lively clubs or enjoy live music shows. Take part in outdoor movies, fire shows, or enjoy theme park rides with family.
There is something for everyone to experience and embrace without travelling far from Intira Villas. Take a stroll along the bustling streets to explore the variety of cafes and restaurants that offer distinctive cuisine and iconic drinks.
When looking for a relaxed evening, enjoy an open-air cinema under the stars with cocktails and snacks provided. There are plenty of gaming options as well for those who want interactive fun with friends.
It is said that experiencing Pattaya's vibrant nightlife is one of the best things to do during your stay here. With Pattaya having such an assortment of choices to offer, it continues to attract thousands of visitors every year who enjoy a night out on the town.
Intira Villas: Where guests come for the luxury, but stay for the memories.
Amenities Offered in

Intira Villas
Intira Villas' Property Rental Management
Intira Villas Company Limited was founded in 2010 and started up as a development company. By 2014 Intira Villas had completed 40 pool villas in Rawai and due to the big demand for management and rental services we started to focus on that instead of developing new villas.
By now we have a good understanding of the rental market, good cooperation and great results with all the important Online Travel Agencies as well as local agents.
Our Hard working

Team is here for You
We have a small but lovely team to take care of our guests and villas.
Do you own a property in Phuket that you have purchased as an investment, or maybe you are planning to move away from your property and are not sure how to get the best return?
Our small but dedicated team is specialised in managing and renting holiday Villas in Phuket and we will do our utmost to get you the return you are looking for. We have years of experience and vast contact network in Phuket as well as internationally through sincere friendships and long-term business relations.
Let us work for you and take care of the "elbow greasing" with our know-how and tools we have in hand!
Concierge Services
We offer the guests full concierge service starting from when they book their Villa until they check out. This includes answering questions about Phuket, helping them plan their stay, bookings of trips and activities during their stay, airport pick up as well as support during their stay.
If you are interested in having a reliable partner with a vast experience in properties to manage and rent your House, Villa or Apartment, Intira Villas is who you are looking for.
We do not promise that we will accept to take your Villa under our management as our Villas has to meet a certain standard and be within a certain area of Phuket, mainly Rawai – Chalong area, but we can always give you some good advice. For more information please contact us.